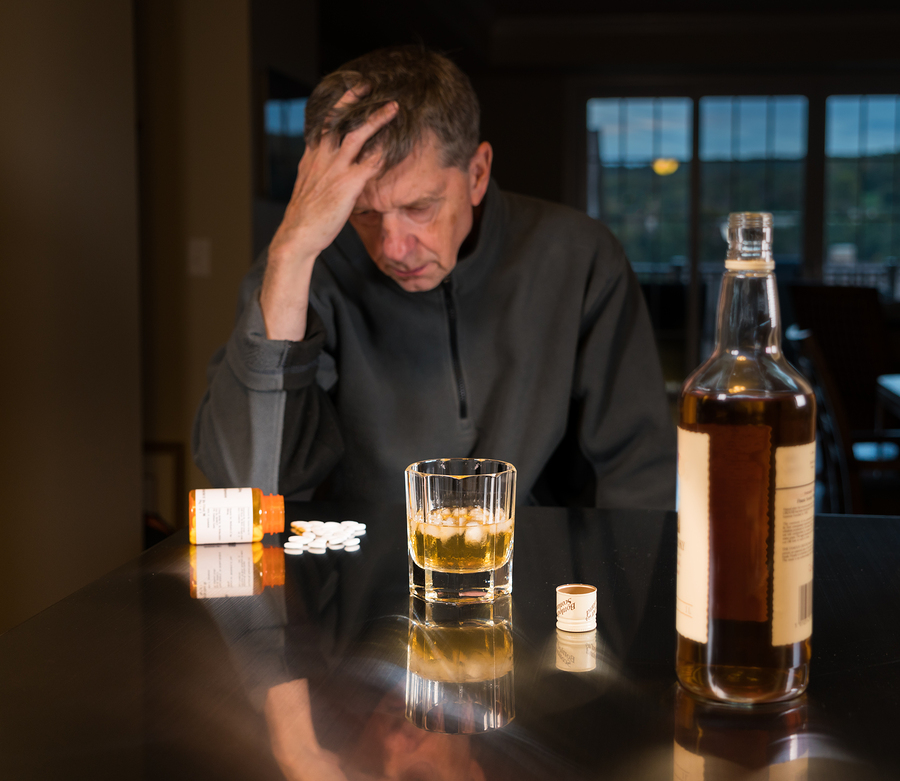 Drug and alcohol abuse is a recognized addiction.  But one affected group is often overlooked: addicted seniors.
"Recent census data estimates that nearly 35 million people in the United States are 65 years or older. Substance abuse among those 60 years and older (including misuse of prescription drugs) currently affects about 17 percent of this population. By 2020, the number of older adults with substance abuse problems is expected to double." hazeldenbettyford.org
Possible triggers for elderly addiction include: depression, loneliness, death of spouse, friend, or beloved pet, family isolation, moving to a nursing home, chronic pain, mental decline, and loss of income. Many turn to prescription drugs or alcohol to self-medicate or cope with aging.
Due to typical declines associated with getting older, seniors often have greater access to medications than younger people.
"Older adults may be more likely to take more medications for longer, to take more than one medication or supplement at a time, and to be prescribed long-term medication than younger individuals," according to a report by the National Institute on Drug Abuse.
Not surprising though, seniors with addiction are particularly vulnerable to the negative health effects of alcoholism and drug abuse. The aging process increases alcohol sensitivity while decreasing tolerance. The resulting addiction also exacerbates pre-existing health issues and often results in more falls and broken bones, further memory loss, and suicidal thoughts.
Yet an overwhelming number of prevention and treatment program focus on the young.
Adding to the problem is the fact that symptoms of drug dependency and addiction among seniors are often mistaken for signs of aging.  Seniors are also often isolated and easily able to hide their conditions. And too often, healthcare professionals do not believe older adults respond well to addiction treatment. Family members also fear offending or upsetting a parent, especially if that parent has just lost a spouse or has been relocated to a nursing home. Some relatives also worry about losing inheritances due to a parent's potentially angry reaction.  As a result, many afflicted seniors are under-reported, overlooked and ignored.
If you suspect a loved one is struggling with drug or alcohol abuse, seek help from professionals. Contact their physicians and discuss intervention and treatment options with geriatric experts.  Look for programs that address: transportation and access to medical and psychiatric services, and social support services specifically for older people.
At Silverman Financial, we provide personalized financial planning services that address the health and well-being of our clients throughout their golden years.