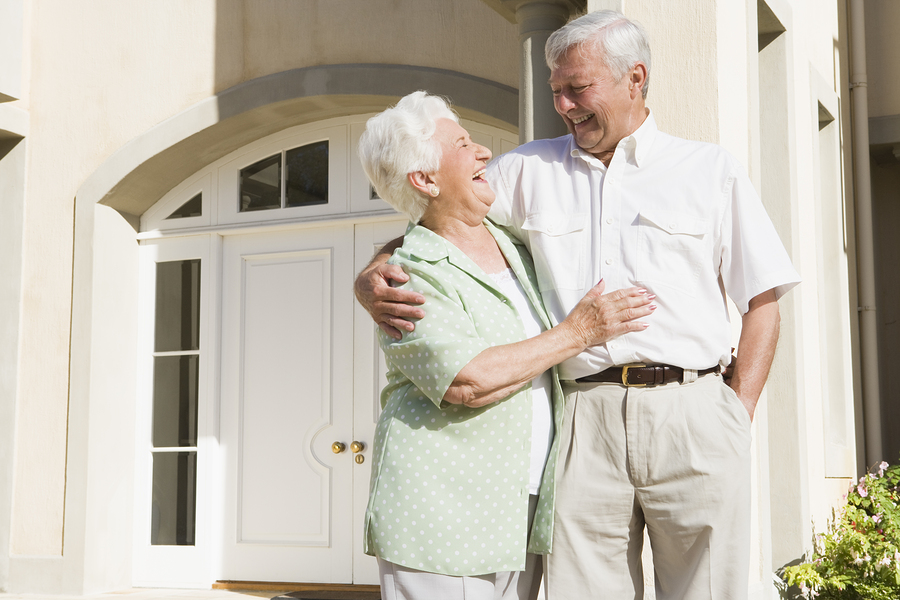 The reasons for wanting to age in place are varied: independence, familiarity, financial limitations, and fear of the unknown, among others.
Thanks to advances in medicine, a commitment to a healthy diet and exercise, and new technologies, many seniors today are able to spend their golden years at home.
But it takes more than luck and good health to make it happen.
It takes preparing your home to accommodate your aging needs before you need to. At times, that includes renovating or re-purposing certain rooms to meet changing needs. Fortunately, doing so is usually less expensive and disruptive than moving. And for those who have emotional ties to their homes and communities, it's often well worth it.
The most important way to begin the process of preparing your home for your later years involves taking a closer look at the functionality of your home currently.
Consider these points:
Are hallways wide enough to accommodate a wheelchair or walker? If not, do you have another bedroom or an unused room such as an office or dining room to re-purpose into your bedroom?
Does your kitchen have sufficient lower cabinets? As you age, reaching high cabinets or using step ladders can be dangerous. Your balance may be comprised and reaching up for higher cabinets may be difficult or impossible. You may need to add more reachable storage spaces and shelves.
Do you have stairs? Are the handrails secure? Is your staircase able to accommodate an electric lift? Consider adding an elevator to your home if the staircase is narrow, curved, spiral or split up. Doing so is costly but adds value to your home. If not, consider moving into a spare bedroom downstairs.
Are appliances up-to-date with safety shut-off valves? Prevent fires by installing this device to protect yourself when forgetting to turn off the stove.
Get tech designed for senior living. Tech options can alert you to remember to take your medication, lock exterior doors, and even keep loved ones notified of your movement within your home via sensors. Many sync with home devices and are user-friendly and voice-controlled.
Consider the lighting throughout your house. Are hallways dark? Can you see inside your closet easily? Avoid falls by adding motion-sensor lights in hallways and bathrooms.
Remove clutter. Make sure hallways and paths between rooms are free of clutter. Organize and consolidate cables and wires. Remove furniture and other items that are in the way and can cause slips, trips or falls.
Clean up the floors. Remove rugs or secure them with anti-slip adhesives underneath. Do you have various different levels throughout your home? Consider alternating floor surfaces with different colors to easily spot levels and prevent missed steps. And remember: wheelchairs move much easier on hard flooring than carpeting.
Make your bathroom safe. Install grab bars in the bathtub and near the toilet. Make sure the sink is adjusted to the right height. Build a walk-in shower. Make every-day hygiene items easily accessible.
Clean up your garden. Do you have pots scattered throughout your yard? Are plants overgrown and causing obstacles? Trim back your lawn, make sure surfaces are even, and keep your lawn trimmed. Keep your yard well-lit. Create an easy, wide, no-step path to your front door.
Keep emergency numbers and a phone handy. Keep a list of doctors and family members handy and nearby to reach in an emergency. Keep your cellphone on you at all times.
At Silverman Financial, we work with you to create a personal roadmap that secures your financial future while satisfying your retirement wishes and needs.
CONTACT US TODAY TO LEARN MORE