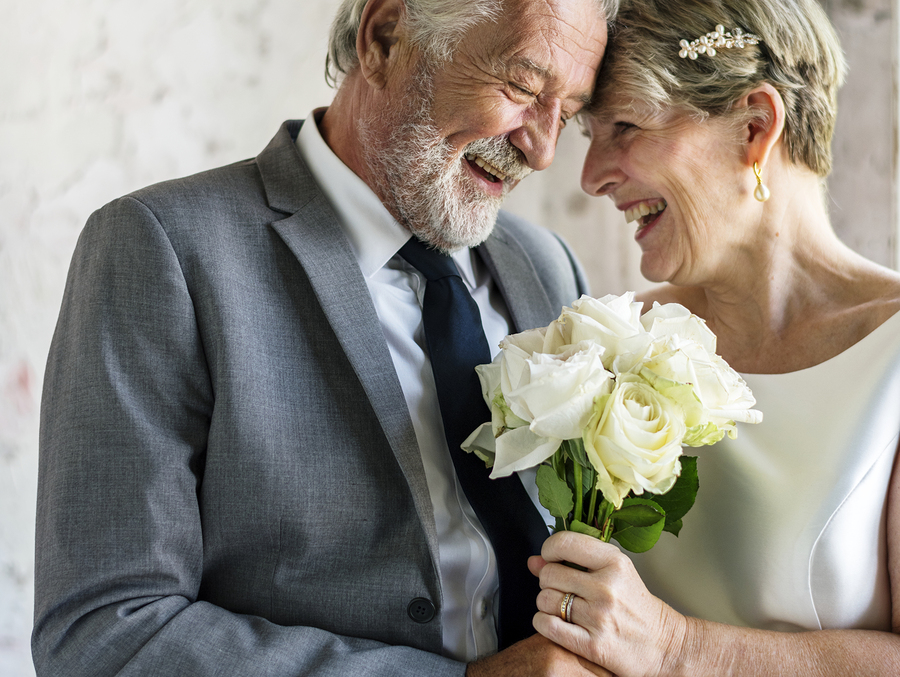 If you're thinking of remarrying, make sure to also think about your finances. Because this time around, you're older and have more at stake.
For starters, consider your health. Lifespans have mushroomed in the past decade. According to the Social Security Administration,  life expectancy for a person who is 65 years-old today is 84 for a man, and 86 for a woman.  Savings today have to last longer than many people have anticipated to cover rising healthcare costs associated with aging. Protect yourself from devastating financial loss by discussing future healthcare plans with your fiance.
Start with an open conversation about both of your health statuses. Discuss any issues that may become chronic, as well as family health histories. Make sure to discuss your current financial preparations for healthcare cost.  Do either of you have a health savings account or long-term care insurance?  Do you have an emergency fund set up to offset the financial impact of a medical crisis? Make a plan together to address future healthcare expenses.
Another consideration in remarrying relates to your income. Social Security benefit eligibilities may be impacted by a remarriage. If you are currently receiving payments as a survivor or from your ex-spouse, those benefits may end if you are remarrying before 60. Pensions from past employers may also be affected. If you are already divorced, your ex's pension payments to you may terminate if you remarry. Contact the pension fund distributor in advance to prepare for any possibly changes to your income.
Since this is not your first marriage, you've likely amassed assets, such as real estate, cash, cars, equities (stocks), and bonds. Make sure to work with an estate planner to determine beforehand how you want ownership of those assets to be distributed upon your death.  Prevent difficulties with any children from your previous marriage by clearly outlining your wishes and informing all parties involved.
Finally, prepare for a financially stable marriage by discussing your current financial situation before the wedding. Review your credit histories, make a list of any debts and outstanding balances and discuss any financial obligations you each might have. For example, are either of you committed to paying for children's college education or supporting an elderly parent? Create a new budget moving forward with expenses clearly outlined, and define in advance how, or if at all, each of you will be assigned to make those payments.
In the midst of the bliss, it's hard to discuss financial matters. But it can make all the difference between a happy union and an unhappy one.
At Silverman Financial, we are experts in retirement planning, whether you are single, married, divorced, remarried, newly engaged or considering remarriage. We help you prepare for a financially stable future with your loved one by reviewing your personal situation, and your needs and wishes.