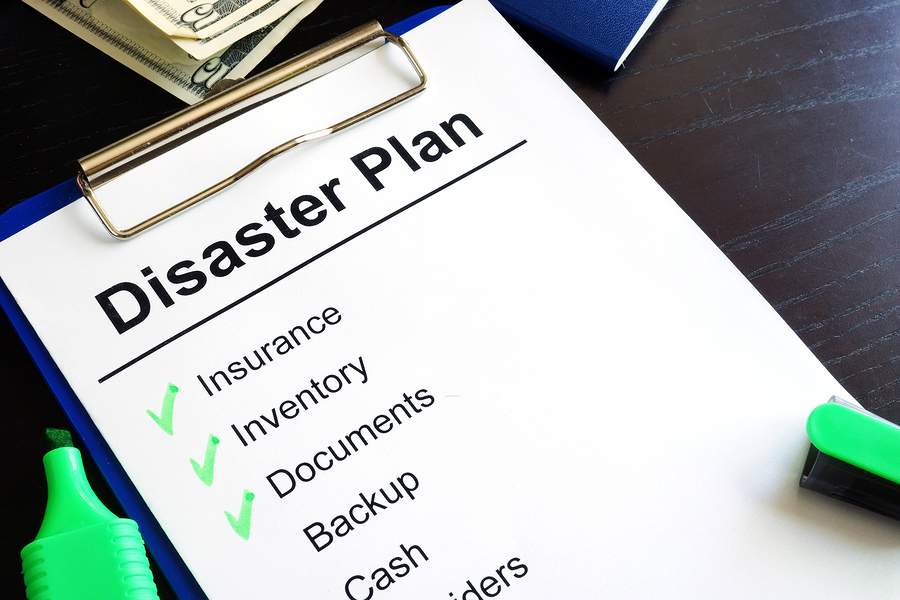 Mother Nature has unleased her fury this year. 2017 has seen devastating hurricanes in Texas, Florida, and Puerto Rico and raging infernos in Northern California.
For victims of these natural disaster, recovery is a long and tedious process. Dealing with the initial fallout entails finding shelter and basic needs. Afterwards, the focus shifts to recovery of financial documents, filing with insurance companies, applying for federal and state aid, and beginning the long process of rebuilding or moving on.
For seniors, the challenge is even harder. Many have lived in the same home for decades. Their financial stability, secured after years of diligent retirement planning, is suddenly threatened. And they have no ability to restore their finances by returning to work. Instead, they often must tap into reserve assets, intended to secure their golden years, to address immediate and long-term recovery needs.
Adding to the challenge is the fact that many are physically and mentally vulnerable. Those using a walker, cane or wheelchair struggle to evacuate. And if they no longer drive, they may have no way to escape. For those that do, sleeping on a cot in a large, noisy shelter may be too difficult. Navigating through complex recovery channels to get the extra aid they need may be especially confusing and overwhelming.
A recent study underscores the distress, suggesting an increase in hospital admissions among older adults during significant natural disasters.  Heart attacks are also common during disasters. And who can forget the disturbing image of nursing home residents in Texas helplessly sitting in waist-deep water after Hurricane Harvey? Sadly, this image is too familiar, as many seniors are at the mercy of others to help them during a disaster.
But as difficult as natural disasters are for older adults in particular, several steps can be taken to mitigate the challenges, advance recovery and protect from devastating financial loss:
Prepare, prepare and prepare. Stockpiling supplies is vital for older adults, especially if they live in disaster-prone areas. Florida residents in hurricane zones, for example, should store ready-to-eat food, water, a change of clothes, flashlights with extra batteries, medicine, and medical supplies (such as glasses and hearing-aid batteries) in waterproof, sealed bags. They should also keep a list of medicines regularly taken, doctors' and pharmacies' contact information, and copies of prescriptions to simplify refills.
Make an evacuation plan. Seniors should create a personal list of emergency contacts to call in case of an emergency. The list should be kept handy and posted near the phone. Those on the list need to be contacted in advance to confirm that they will be available to check on their loved one during an emergency, even if they are not contacted first. For seniors that do not drive, they need to secure a person who can drive them to safety when evacuation orders are given. Also, for those living in homes, they and their family members should ask and understand the facility's disaster action plan.
Keep copies of important documents. To alleviate confusion in the aftermath of a disaster, seniors should keep a copy of their homeowner's insurance policy in a fireproof safe at home or in another location. Also copies of social security cards, passports, wills or trusts, birth and marriage certificates, and all bank and retirement account records should be included. Family members or trusted friends should be informed where these copies are stored and have access to them too.
Arrange finances electronically. During and after a disaster, mail delivery is usually halted and can takes weeks to resume. Seniors should arrange for electronic payment of retirement income, including social security checks, to avoid any delay of money for basic needs. They should also keep cash on hand as ATMs may not be open or operational, and their access to banks may be limited.
At Silverman Financial, we are dedicated to helping our clients recover from a natural disaster. We provide financial recovery assistance, expert insurance advice, and help creating a new retirement roadmap post-disaster.