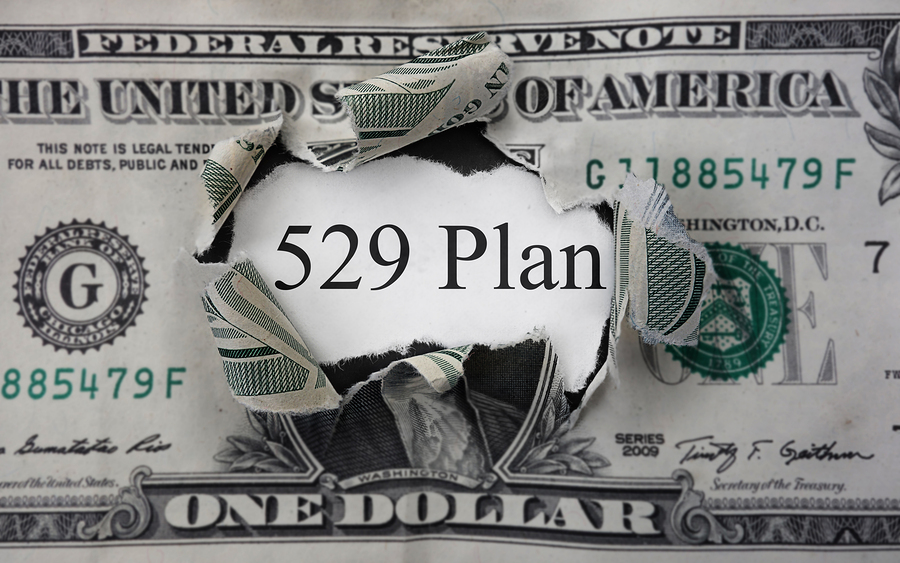 If you're looking for a new way to fund your child's pre-college private school tuition, you might just be in luck.
The new tax bill, The Tax Cut and Jobs Act, has included a significant change to 529 plans. Starting this year, you can withdraw up to $10,000 tax-free from that account towards your child's K-12 education.
But there's a catch.
Not all states are yet on board. They first need to amend their own tax codes to enable you to withdraw the funds for K-12 tuition. Prematurely withdrawing funds before your state has done this jeopardizes your tax deduction and may subject you to extra state taxes on investment gains.
Part of the problem lies in several states' 529 plan language that specifically labels the funds as 'college savings plans.' Questions about investment gains and whether they should be taxable when state and federal laws don't match are also unclear. States are also trying to figure out how and where to recover the financial shortfall from the cost of updating the code and changing disclosure and marketing documents.
But there's an even bigger disincentive for states to rush: they will lose significant tax revenues from people taking tax-free withdrawals from their funds early to pay for elementary education. The revenue loss is expected to hit states hard. As a result, some are postponing making any changes and considering alternatives—such as limiting age eligibilities and increasing fees—for their 529 offerings.
As a result, if you already have an existing 529 account, make sure to first contact your specific program sponsor to see if your state is already in compliance with the new tax law. Ask specifically about any possible consequence of withdrawing for elementary, high-school or home-schooling expenses. The responses will certainly vary based on where you live and what type of policy you have invested in. Also talk to a tax attorney to be sure you don't lose any tax-benefits or incur penalties from using the 529 plan for pre-college tuition expenses.
529 plans, known as qualified tuition plans, were designed to incentivize families to save for their children's higher education. The plans typically offer two state-sponsored savings options: prepaid tuition plans primarily for public and in-state colleges with locked-in tuition and not applicable for room and board; and, college savings plans with tuition fluctuating with the market but covering qualified expenses at any institution plus room, board mandatory fees, and books and computers. Fees for the two types of accounts vary as well. But both options provide distinct state and federal tax benefits for contributions, withdrawals, and tax-free earnings.  
With the new federal change, the benefits of opening a new 529 account still exist. The biggest appeal is often the tax-exemption for capital gains on the accounts' growth. But with states likely to change their laws to match the new federal code, those benefits are anticipated to change, though to what degree and how much remains to be seen.
Questions regarding private school tuition for K-12 are also likely to arise. Will tuition increase? Will schools expect people to tap into their existing 529 account before being eligible for any financial aid?
With the tax law only one month old, it will take several years to fully appreciate the benefits and limitations of the 529 expansion. It seems likely that some plan holders will fare better than others.
At Silverman Financial, we help you plan for your children's education with personal and professional financial advice and expertise. We are continually monitoring federal and state changes to protect your investment and promote a lasting financial plan.