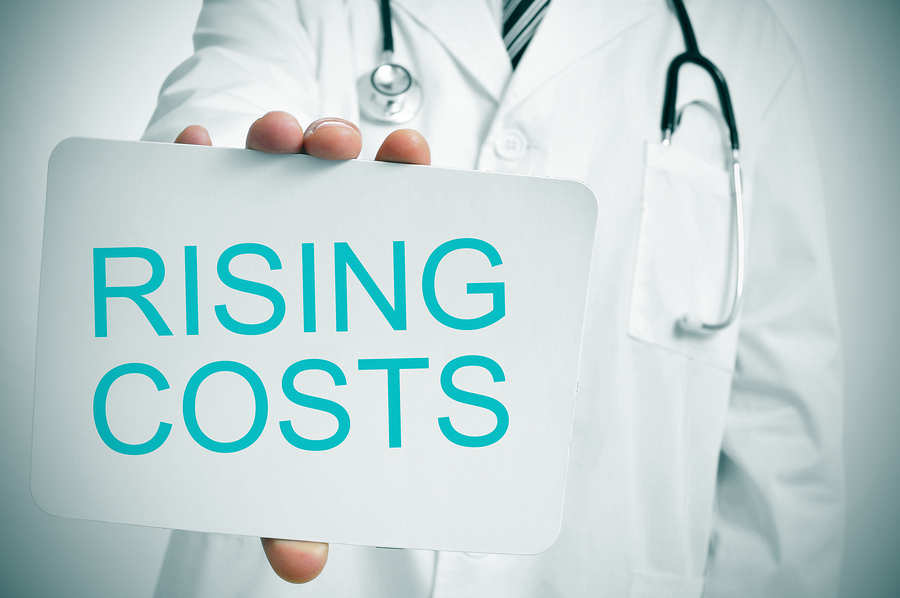 One of the biggest roadblocks to retirement security is rising health care costs. Aging bodies demand more medical attention, while the price for medical care, services and support continues to grow. It's a perfect storm for financial ruin at a time when an individual is older, weaker and has limited opportunities for income growth.
The scenario is bleak for many. But despite the challenge, there are ways to prepare for rising health care expenses during retirement.
The key is in planning as far in advance as possible.
As difficult as the conversation may be, seniors should first discuss their wishes with loved ones before the onset of age-related illnesses. Most people assume their children will support them should they suddenly become unable to care for themselves. But such an expectation tends to burden children at the exact time that they are building their own nest eggs. When an adult child quits a job to become a caretaker for an aging loved one, she not only loses income and career opportunities, she also contributes less to her own retirement and social security benefits. The emotional toll on family caregivers also cannot be overlooked.
By talking with family members, retirees also gain control over their own lives. The discussion should include preparing an advance directive, which is a legal document outlining a person's wishes for medical treatment and care. Sadly, healthcare decisions made under duress often lead to painful, expensive and futile medical interventions that may be completely counter to what a patient would have ever wanted.
Seniors should not only express their health care wishes, but they should also discuss what should happen to their surviving spouse. This is especially important if the couple lives in any kind of senior care facility. When one spouse dies, his partner may not need level of care and choose to no longer live in the same center, thus saving on costly expenses.
Families should also examine their finances to determine care options. Increasing lifespans mean that seniors may need specialized assistance for at least a decade, and often times even longer. Many people fail to recognize how long their aging family member with dementia, Alzheimer's or other age-related conditions can survive. Families should discuss how to afford care for several years. Options include using agencies to find caregivers, but some families may opt to hire support directly. There are pros and cons to each. But neither is cheap.
Talking with a financial advisor is highly recommended. A financial professional can provide projections and create a retirement plan that account for caregiving expenses. An advisor may suggest a reverse mortgage or a home equity line of credit. While not ideal for everyone, it may help families with limited savings fund long-term caregiving expenses. Resources from faith-based organizations and other community groups may also fill certain needs for seniors who do not need full-time care. Doctors and healthcare providers can help families identify such programs in the area.
Aging poses many obstacles to financial security. But by communicating with family members and preparing in advance, the last stage of life can be peaceful, meaningful and golden.
At Silverman Financial, we specialize in retirement planning. We review clients' personal needs and create sensible, lasting and secure retirement roadmaps.