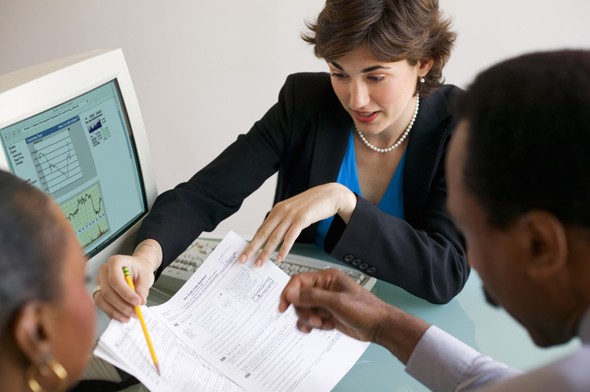 Money doesn't grow on trees.
But it does in a 401(k).
That's because, most likely, your employer matches your contributions—which you get to keep even if your investment earns absolutely nothing.
For example: suppose your company matches your contribution up to 4% of your income; if you earn $70,000 per year and put in that full 4%, or $2,800, it will automatically double–just from your employer's match!  And that's before you earn anything.
What's more, whatever you earn from your 401(k) investment is tax-deferred.
Plus you get an instant tax break each time you contribute because any amount you add is taken from your paycheck before taxes are withheld.
401(k) plans also have higher annual contribution limits; with most IRAs, the maximum allowed per year is $5,500. With a 401(k), you can contribute up to $18,000 each year.
And for people 50 or over, nearly all plans have a catch-up clause to allow an extra $6,000 401(k) tax-free contribution on top of that. Congress enacted this after recognizing that many baby boomers were not saving enough for retirement—especially in the midst of a stubborn recession that lead to unemployment for many.
Of course, there are caveats:
*A 10% penalty plus income taxes on any withdrawals before the age of 59 ½; and,
*Most employers require you to remain in the company for a set time before you're allowed to pull out what they contributed for you. This is called a vesting schedule.
But perhaps what's most important is to pay off ALL credit card bills before investing in a 401(k).  Additionally, keeping at least three times what you spend monthly is highly recommended for emergency reserve.
After all, a solid financial plan can only be built with a strong foundation which includes: strong savings, no credit card debt, and a well-diversified portfolio of investments.
Because when you look at your total retirement savings, it may seem like a large amount. But divide that by 20 to 30 years, and suddenly it's not as much.
And though no one likes to consider such scary possibilities, you could lose your job or your company could fold. Worse yet, you might suffer a debilitating injury that makes you unable to return to work.
Investing a percentage of your income into a 401(k) helps ensure that you will have a secure retirement even if something happens to you during your working years.
In fact, most experts agree that contributing at least 10% of your income to your 401(k) plan is ideal. If that's not possible, it's advisable to at least put in the minimum amount necessary to get your employer's match. 
It's also wise to review the 401(k) investing options that your employer's plan offers. Consider your age and risk tolerance in choosing the investments.
If you are young, an aggressive portfolio option usually includes many stocks; if you are older and more conservative, you may be better off sticking to funds with stable bonds and fewer stocks.
Also remember to pay attention to the price of a fund. They all charge annual fees but should not be higher than the average of the others.
And diversify. In other words, don't invest everything in one asset class—such as tech.
At Silverman Financial, we can help you sort out your 401(k) options and create a retirement plan for you. We are experienced in helping thousands of Floridians plan happy and secure futures. Should you like a no-obligation review of your current 401(k) plan, please give us a call or schedule an appointment.