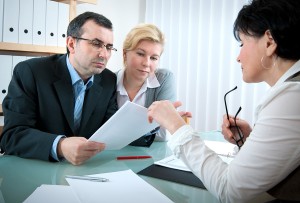 Silverman Financial, Inc. is a local independent financial services firm, which specializes in working with people getting ready to retire or people that have already retired. Marc A. Silverman, the President and CEO, founded Silverman Financial, Inc. in 1989. At Silverman Financial, Inc., we believe in providing the highest service possible. We believe that service is everything today. We pride ourselves in not only talking about it, but also actually getting the job done.
We pride ourselves in being an independent firm, and not married to a big brokerage firm. We made the decision to be independent so that can deliver the best financial advise to our clients.
At Silverman Financial, Inc., we do not charge fees in putting together a financial plan. Our advisors use the IPRO to map out a retirement strategy for every person we meet. This strategy takes a look at how to best pay off credit card debt; whether your home should be paid off; how much money should be kept in savings; where to best invest your money based on your risk tolerance. We do this by asking many questions and getting to know you as a person. We want to help you obtain your retirement goals, dreams, and objectives.
We welcome the opportunity of meeting with you and learning what is important to you about money. Give us a call so we can help you obtain your goals at (305) 670-7088 or (888) 229-7163.