A long-term care insurance policy helps pay for the care you need when you can no longer care for yourself. It may protect your family's financial future and your own investments and savings.
Baby boomers today, more than ever, have an interest and need for long-term care insurance. Long-term care insurance is a type of insurance specifically developed to cover the cost of nursing homes, assisted living, home healthcare, and other long-term care services. These services are usually not covered by traditional health insurance or Medicare.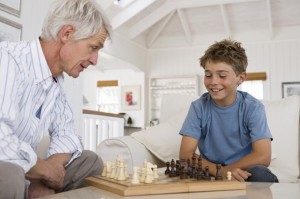 The majority of the policies that are sold today are very comprehensive. They typically cover care and services in the variety of long-term care settings. Your home, including skilled nursing care, occupational, speech, physical and rehabilitation therapy, as well as personal care such as bathing and dressing are covered. Many polices also cover  adult day  health care centers. hospice care and respite care. Many policies also cover some type of home service, such as meal preparation or housekeeping.
There are two types of policies that can be purchased with respect to long-term care insurance. One is a reimbursement policy, the other one is an indemnity  type policy. An indemnity policy will pay you as long as you cannot accomplish 2 of the 6 activities of daily living.   Under an indemnity policy, you do not have to submit bills to the insurance company in order to be paid. On the other hand,  a reimbursement policy is a little more difficult to collect on because all bills must be submitted to the insurance company, in order to start the process of collecting money. More policies today are reimbursement rather than indemnity type polices.
Most policies will not cover you for the rest of your life as was the case in older polices. In fact, they cover you generally for a period of five years or 3 years at a time.
At Silverman Financial, we will provide you with some written information on long-term care insurance and how it might benefit you and your family. We shop this market very carefully, as benefits are changing all the time. We will  find out what is best for  you and/or your spouse. Many companies will give a discount  when  you purchase a spousal benefit as well.
For more information about Long Term Care or about how we can help you, please contact us today!