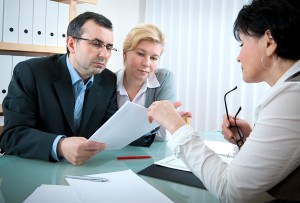 Silverman Financial, Inc. is a local independent financial planning firm, which specializes in working with people preparing to retire and people that have already retired. Marc A. Silverman, the President and CEO, founded Silverman Financial, Inc. in 1989. At Silverman Financial, Inc., we provide the highest service possible and we pride ourselves in getting the job done.
We are an independent firm, and not married to a big brokerage firm. We made the decision to be independent so that we can deliver the best solutions to our clients.
At Silverman Financial, Inc., we utilize a Personal Retirement Analysis (PRA) to map out a custom retirement strategy for our clients. We do this by gathering facts about our clients and getting to know what is important to them and their family.  This analysis will help to determine the best fit for the client.  We use a custom approach for each and every client.  The study will help you determine what you can spend in retirement, whether or not to pay off the mortgage, what amount of money should be kept in savings; and, the best place to invest your money, based on your tolerance for risk.  We want to help you obtain your retirement goals, dreams, and objectives.
We welcome the opportunity of meeting with you and learning what is important to you about money. Give us a call so we can help you obtain your goals at (305) 670-7088 or (888) 229-7163.