The end of the year is fast approaching, so now may be a good time to start thinking about steps that could help reduce your 2012 income tax liability. Of course, before you take any specific action, be sure to consult with your tax professional.
Consider income timing. Some tax experts recommend deferring income to the next tax year, if possible, to help lower gross income. The situation this year is more complicated because federal income tax rates are scheduled to be higher in 2013. Congressional action on taxes may not become clear until the new Congress takes office after the first of the year.
Examine your capital gains and dividend strategy. The favorable tax rates on capital gains and dividends are scheduled to expire after 2012. Because the future of these provisions is uncertain, you may want to reconsider your strategy before the end of the year.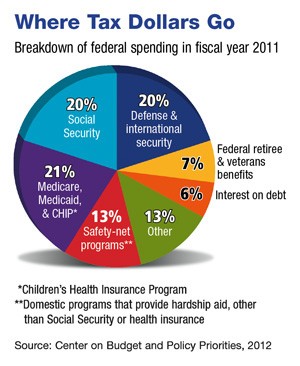 Make your January mortgage payment early. If you make next year's first payment on or before December 31, you might be able to take an additional interest deduction this year.
Give to charity. If you itemize deductions, you typically are able to deduct the value of both cash and non-cash charitable contributions from your taxable income. Be sure to keep receipts and other records required by the IRS.
Use up your flexible spending account (FSA) funds. Although this action may not reduce your taxes, you risk losing the money if you don't use the funds in a medical FSA before the end of the plan year. You can use these funds for qualified, unreimbursed medical expenses, including insulin and some over-the-counter items such as bandages, contact lens solution, and self-diagnostic tests. Over-the-counter medicines are not reimbursable without a doctor's prescription.
The information in this article is not intended as tax or legal advice, and it may not be relied on for the purpose of avoiding any federal tax penalties. You are encouraged to seek tax or legal advice from an independent professional advisor. The content is derived from sources believed to be accurate. Neither the information presented nor any opinion expressed constitutes a solicitation for the purchase or sale of any security. This material was written and prepared by Emerald. Copyright © 2012 Emerald Connect, Inc.